Press Release
JERA Announces First Purchase of LNG from the Contiguous United States
JERA Announces First Purchase of LNG from the Contiguous United States
2016/12/08
JERA Co., Inc. ("JERA") is pleased to announce that it will purchase LNG from the contiguous United States ("US LNG") for the first time at the beginning of January 2017.
The LNG cargo will be procured in accordance with a sale and purchase agreement between JERA and Cheniere Marketing International, LLP, and was produced at Sabine Pass LNG Terminal in Louisiana, which is operated by Cheniere Energy Partners, L.P. Loading of the cargo onto the LNG vessel Oak Spirit was completed on 7 December. It is expected to arrive at an LNG terminal used by Chubu Electric Power Company early next month.
JERA believes the purchase of US LNG will contribute to a stable energy supply in Japan through the diversification of procurement regions and LNG price indices.
Going forward, JERA will establish an LNG procurement portfolio that can flexibly respond to changes in the business environment by increasing its procurement ratio of LNG which is free from destination restrictions, through projects such as the Freeport LNG Project in US.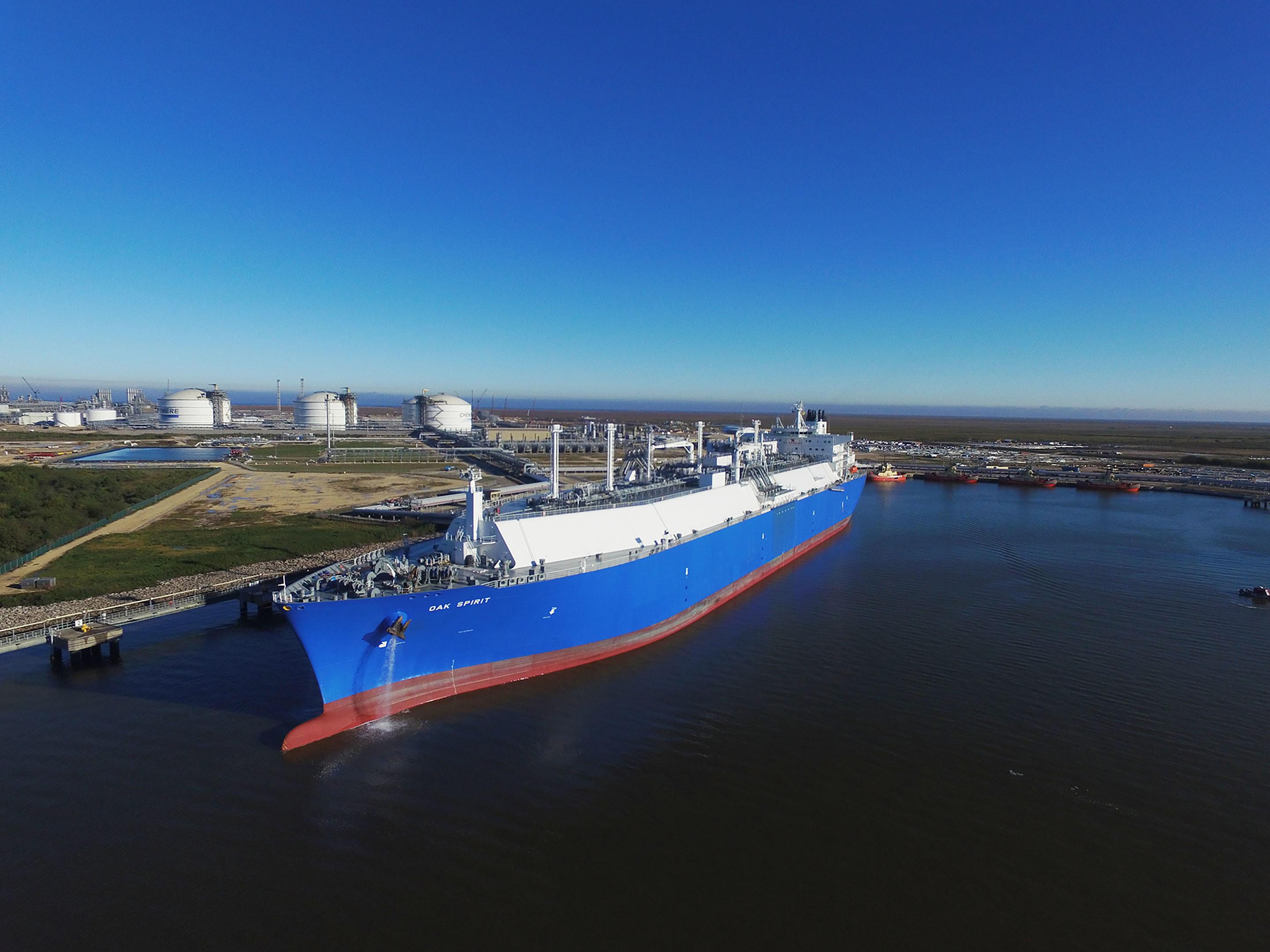 Loading of LNG at the Sabine Pass LNG Terminal (6 Dec. 2016)