Press Release
Uniform Partnership with the Akita Prefecture-Based Women's Basketball Team Prestige International Aranmare
Uniform Partnership with the Akita Prefecture-Based Women's Basketball Team Prestige International Aranmare
2021/03/05
JERA Co., Inc. ("JERA") today entered into an agreement with Prestige International Inc., which operates the Akita Prefecture-based women's basketball team Prestige International Aranmare ("Aranmare") to become a uniform partner of the team.
Established in 2015, Aranmare is a women's basketball team that operates under the concept of "a team that is loved by and grows with the local community." The team will join the W League, Japan's top women's basketball league, in the 2021–2022 season as its first team from the Tohoku region, and is expected to excite and entertain the people of Akita and the rest of the region.
Favorable wind conditions along the Japan Sea from Hokkaido to Tohoku make it a promising area with many locations suitable for offshore wind power generation. Akita Prefecture, in particular, has been quick to focus on developing offshore wind power generation, and JERA aims to participate in bidding now being conducted in accordance with the Act on Promoting the Utilization of Sea Areas for the Development of Marine Renewable Energy Power Generation Facilities.
Because JERA believes that Akita Prefecture, as a first-mover, will become a hub for the accumulation of information and human resources related to the domestic offshore wind industry, it is developing a business base there to facilitate future business development, research, and information gathering in this promising area.
Through a subsidiary, JERA has also been entrusted by Japan Oil, Gas, and Metals National Corporation with duties related to the operation of Akita National Petroleum Stockpiling Base and is working in cooperation with local communities to ensure its safe operation.
Through today's agreement, which is part of JERA's efforts to establish good relationships with local communities in Akita Prefecture where it operates, JERA will support Aranmare as a uniform partner for three seasons beginning in 2021. JERA will also work with the team to contribute to invigorating local communities.
JERA will contribute to developing local economies and achieving a sustainable society by advancing its offshore wind projects with the understanding and cooperation of all stakeholders and local communities.
Overview of Aranmare
Team name: Prestige International Aranmare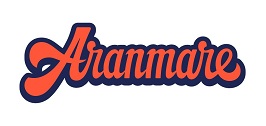 Team concept: A team that is loved by and grows with the local community
Operating company: Prestige International Inc.
           http://www.prestigein.com/english
Established: April 2015