Our Company

Message from the Management
Message from the Management
Chairman's Message
A Global Company Aiming to Earn the Regard of the Global Energy Market and Be Indispensable to the People of the World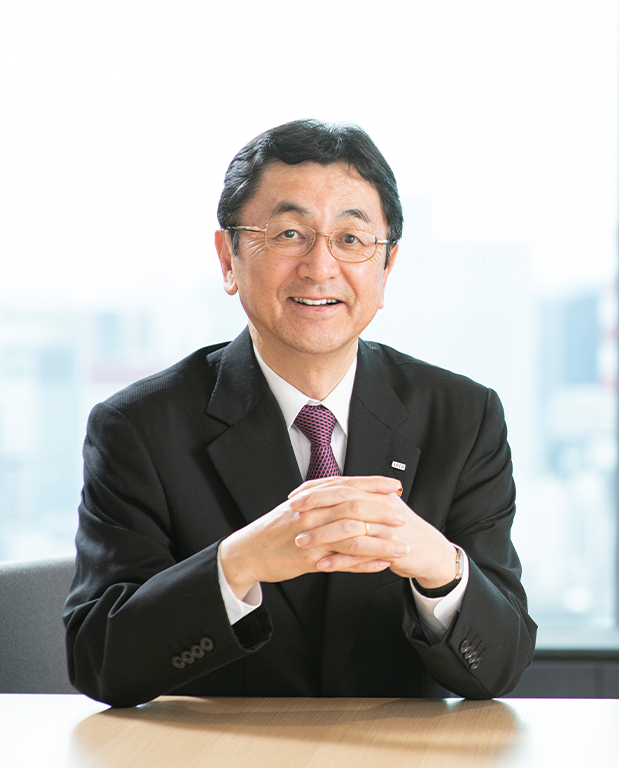 Our company was established in April 2015 with the aim of creating a globally competitive energy company in Japan based on a comprehensive alliance between Tokyo Electric Power Company and Chubu Electric Power Company. Since then, we have consolidated businesses in stages, and completed the process in April 2019 with the consolidation of existing thermal power generation businesses. At that point, we established a unified, continuous value chain from fuel upstream and procurement business to power generation and electricity and gas sales, earning our status as an energy company with power generation capacity equivalent to half of Japan's thermal power generation output and a fuel transaction volume among the world's highest.
To respond appropriately to changes in both the domestic and global environments in line with business expansion, we established a system with three business departments to enable us to maximize the synergy of each department. We also strengthened the governance function and established a borderless organization not constrained by preconceptions.
We prioritize diversity and inclusivity in the strategy to achieve sustainable growth. Diverse human resources respect each other's background and communicate on equal terms to create new value.
The world faces an enormous task in addressing climate change and other environmental issues, while also contending with the need to provide all people access to reliable and affordable energy. To address this challenge, we need to provide optimal solutions to energy issues. We will pool our efforts as a company to resolve these issues to contribute to the development of a sustainable society, and improve our corporate value in an effort to become a global company that is worthy of the regard of the global energy market and indispensable to the people of the world.
President's Message
Spearheading the Realization of a Low-Carbon Society as a Global Leader Laying the Foundation for the Future of Energy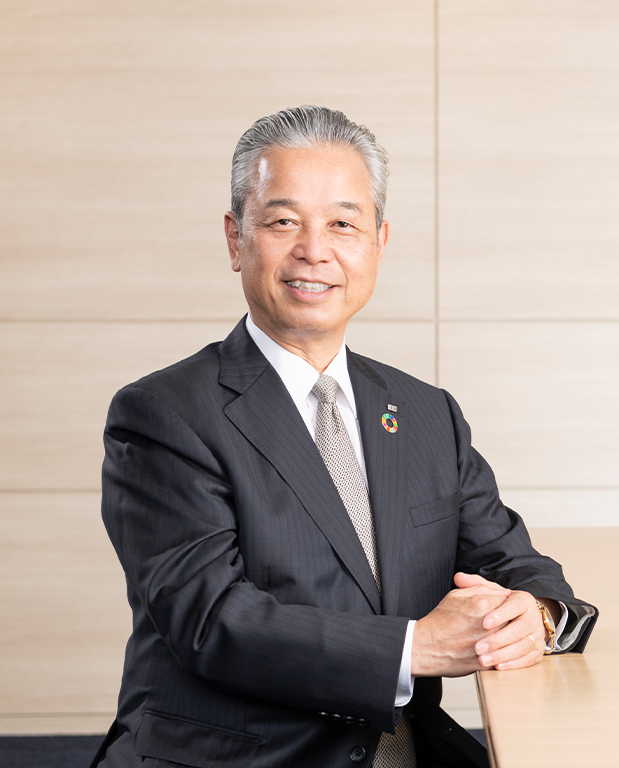 JERA's mission is to provide cutting-edge solutions to the world's energy issues. Specifically, while monitoring global trends such as the development of LNG infrastructure, growth of optimization and trading, expansion of renewable energy, improvements in LNG thermal power generation and de-carbonization, we will expand our business. While continuing to deliver a stable supply of safe, economical electricity and gas to support people's lives and the commercial industry, we aim to scale up our clean energy platform of renewables and low greenhouse gas thermal power, sparking sustainable development in Asia and around the world. Making the most of the thermal power generation technologies we have developed, we will deploy a model that combines Zero CO2 Emission thermal power with renewable energy in developing countries, particularly in Asia where economic growth is remarkable. We will support their stable supply of electricity that contributes economic growth and decabonization.
As Japan's largest power company, we realize that we are in a position to proactively lead the way toward achieving a decarbonized society. To help create a sustainable society, we formulated JERA Zero CO2 Emissions 2050 in October 2020 to work on effectively achieving zero CO2 emissions from our domestic and international businesses by 2050. As a specific approach to achieve this, we formulated a roadmap for Japan to illustrate the path toward zero CO2 emissions in the country and established new environmental targets to be achieved by 2035. We plan to develop roadmaps suited to the circumstances in individual countries and regions to guide our efforts in the future.
Realizing a low-carbon society is a challenge shared by all of humanity. As a global company committed to resolving the world's energy issues, we will spearhead the realization of a low-carbon society.